Customer Reviews
---
Reynolds Ford of Norman
Leave A Review
Customer Testimonials
---
DealerRater Reviews
---
Google Reviews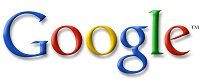 A Google User reviewed 4 months ago
Overall Excellent
The sales staff couldn't have been nicer. They helped me get exactly what I wanted and stayed till after closing to make sure I was happy.
A Google User reviewed 6 months ago
Overall Very good
I have now purchased 3 cars through this dealership. They have served me well each time. The service dept has done well, and my only complaint is a dirge of loaner cars. Good dealership, would recommend
A Google User reviewed a year ago
Overall Excellent
Great service! In and out in less than an hour!
Liked: Value, Service
---
Yellowpages Reviews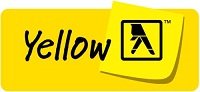 carcheckr
Wonderful People!
Provided by Citysearch
My wife & I were greeted by Terry Barrett. He was very helpful, friendly, and attentive the entire time. He remembered us by name every time we went in and not only showed us what we requested but went out of his way to show us our other options; we ended up finding something better than what we were wanting! He worked hard to make sure he covered all bases and never made us feel rushed/pressured in our final decision. Years later, he remembers our names and faces and periodically checks up on how we're enjoying our car. Great people who will work with you! Hard working, knowledgeable, and above all, HONEST! Honesty seems to be lost everywhere else. Go there for a great deal and to be treated with respect.
Source – Cars.com Dealer Reviews
by Super Happy from Noble,OK |
I bought a New F-150 at Reynolds Ford because they had a large selection and made it easy to understand every step of the way.
by Ford Lover from Oklahoma City,OK |
I've bought 6 vehicles over the years for myself and my wife from Reynolds Ford in Norman......I found a few F-150's on Cars.com I was interested in and as always Mike Lang and his staff at Reynolds make it so easy to make a purchase. If you're looking for a vehicle, Reynolds Ford is THE place to buy.
by Sooner Girl from Purcell,OK |
I picked up a 2012 Fusion at Reynolds Ford and I absolutley love it!!! I was in and out of the store in an hour or less and got a great deal.
by Anonymous from Norman, OK |
The buying process and was fast and fun getting to know my salesman and finance person. I will definitely be buying my next car here and DEFINITELY recommend Reynolds to anyone looking for a new Ford, Lincoln, Mazda, or used car!
by Coyote from Richardson, TX |
I recently purchased a new Mustang from Manny on-line. Very professional and efficient. Made a deal and picked up when promised. Would recommend to anyone looking for a new Mustang, they had the best on-lot selection in a 250 mile radius of Dallas, hence the purchase from Reynolds Ford. I would return again for my next Ford purchase.
By Sooner Mama from Oklahoma City, OK |
The people at the Dealership were great! They were very knowledgeable and helpful. Our buying experience was definitely better than expected. I was extremely happy and would recommend anyone buy from Reynold's.
by Sooner Mama from Oklahoma City, OK |
Reynolds did a great job! They were very knowledgeable and friendly. We bought our new 2012 Explorer from them and were treated great. I would recommend this dealer to anyone. In fact, my parents bought a brand new Explorer 10 days after us from them because we had such a great experience.
Jfree
The dealer and their employee Ken Willits have always been so helpful when my wife and I are looking to buy a new car,even checking other dealers for the car we want.
Threesun7
When I bought a new F150 at Reynolds Ford in Norman, the purchase experience was excellent. I was treated well by everyone I came in contact with. Franco Delcastillo and Jayna Mason were particularly helpful. I appreciate the service of Reynolds Ford and plan to be a continuing purchaser. Thanks!
hello12345678
Very friendly and honest. Did not rush my decision. They were very helpful as well, Franco with helping me find the right car and Linda with assisting me with my payment options. Mike was a great person to talk to about the quality of the used car I was purchasing.
Kbcartmell
I bought a car from Rick at Reynolds Ford of Norman,OK.
This is my second purchase from them, and my wife bought her car there too.
We like to buy locally and even if we pay a little more, we have our business in town.
We will probably be back to buy another car from Reynold's when we can purchase, again.
don newton
We were very pleased with the young man we had as our salesman. He was very knowledgeable about the Expedition. He spent as much time with us on the nav sys & the other features of the suv as we needed. This has nothing to with your company employees but more praise for Daniel & Robert. The people you have contracted to detail your cars are not very good. If it were not for Daniel & Robert going out and finishing it for us we might still be there. They had it for all most 2 hours and if you check on sales that day I think you will find they were not working very hard. Thanks for company employees DANIEL & HIS BOSS ROBERT FOR THEIR HELP THEY MAKE YOUR AGENCY WHAT IT IS TODAY. I'm sorry I came down hard on the detail group. I own 3 services business and these guys would not work for us. WE ENJOYED IT AND WILL BE BACK WE HAVE NEED OF SOME NEW WORK TRUCKS NEXT YEAR.
Kennybuys
I bought a new 2011 f-150 from Don at reynolds ford in Norman, Ok. All the personnel that I had the pleasure dealing with were great, very fast, friendly and I will be back to buy my next vehicle here.
Saturnskysteve
Mike Lang and Jon Morgan at Reynolds Ford did a great job! We purchased a new 2012 Ford Explorer Limited and they took great care to make sure all of our needs were met. They did a wonderful job in explaning everything step by step and making us totally comfortable in our purchase decision.
If anyone is looking for a vehicle I HIGHLY would suggest giving them a shot.
Ggiessmann
I purchased a new F150 today and the salesperson that helped me with the transaction was Franco Delcastillo. He was a pleasure to work with. From the very beginning, Franco was very helpful while never being pushy. I have always purchased vehicles from individuals to avoid the retail car buying experience, however, this was truly unique. Franco made me feel as though I was his only concern while I was there. His knowledge of the Ford line was very impressive. The one thing that really bothers me is when a salesperson knows less than I do about a product he is selling. That was not the case this time. I came into the purchase well educated on my new truck and Franco was able to teach me a few things. On top of that, Franco had great things to say about the dealership and it's family atmosphere. In my experience, this means a lot. By the time I left the dealership, I felt great about my new truck purchase. Every question I had coming in was answered and then some! Throughout the negotiations I felt as though he had my best interests in mind. There is no doubt that I will be referring him new business in the future and I will also be calling him when I'm ready for the next Ford truck. If you are in the market for a new Ford/Lincoln/Mazda product, please give him a call. You will not regret it. Thanks Franco!
tcook50112
This is the second vehicle I have bought at Reynolds Ford. They have a friendly relaxed atmosphere and I got a much better price. Highly recommend.